If you missed Alexander Zverev's loss to Denis Shapovalov you witnessed one of the most puzzling capitulations you'd care to see from a tennis player who this time last year was considered the heir to the throne of the 'big three'.
Zverev started to unravel at times last year and he's dropped from a career high ranking of No.3 to a current ranking of No.7 but based on his performances so far at this ATP Cup you'd expect that to drop a lot more before he hits rock bottom.
At the moment Zverev appears to have a crisis of confidence that spawns from his second serve. In simple terms, he's got the yips.
There were times against Shapovalov that his second service speed dropped below 140kmh, which allowed the Canadian to dictate rally points at will.
At 0-2 in the second set, Zverev served his fifth and sixth double faults of the match, despite dialing the speed of his serves right back. According to commentator Josh Eagle, that's precisely why it's all going wrong for him at the moment, there's no racquet head speed on the ball.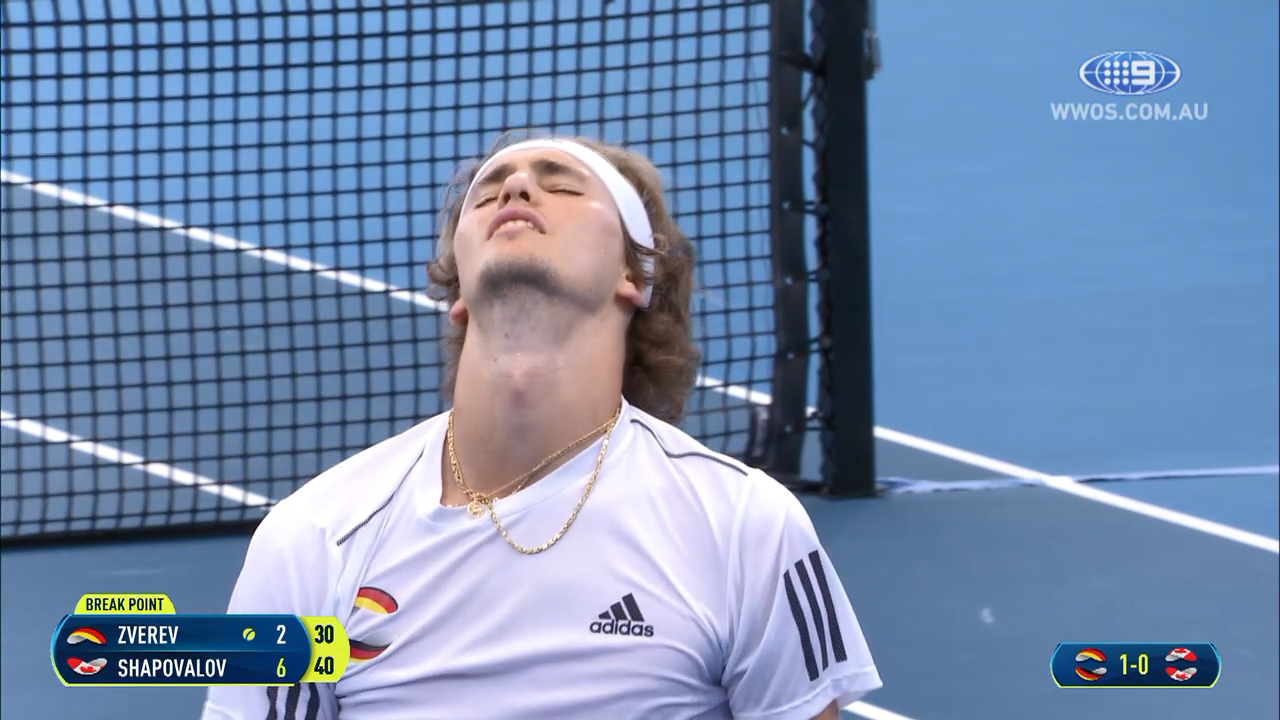 "There's a lot of debate about whether he should go for it on his second serve or be passive, I think he should go for it because I think that increases his racquet head speed and that's what's lacking on the second serve," Eagle said.
After the match finished and Zverev south counsel from Germany coach Boris Becker and others from his team, the commentator concluded: "Let's hope we don't come back to this point and say 'this is where it started. This was his real decline.'
"These tennis players have got an incredible ability to forget and move on. And that's what he has to do, some do it better.
"But at the moment he's like an elephant, his memory's just, he's thinking about everything; remembering every one of these double faults."