Harry Hains, an Australian actor, musician, model and son of American actress Jane Badler, has died at age 27. His mother confirmed his passing.
In an Instagram post on Friday, Badler wrote, "On Jan 7 my beautiful son died. He was 27 and had the world at his feet. But sadly he struggled with mental illness and addiction. A brilliant spark shone bright too short a time. I will miss you Harry every day of my life."
Badler, an actress known for appearing on the Australian Soap Neighbours as the character Diana Marshall and NBC's science fiction series V, confirmed that a public funeral will be held for him on Sunday, January 12 at Hollywood Forever Cemetery in Los Angeles.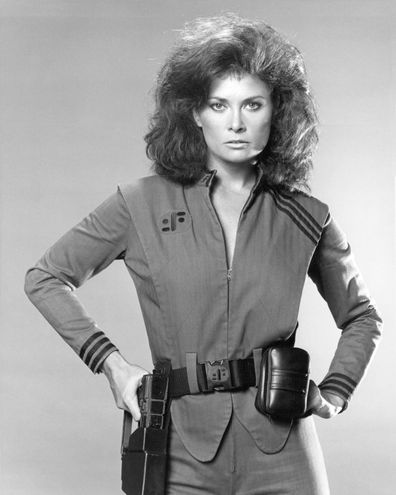 She did not reveal his cause of death.
Hains was born in Melbourne. As an actor, her appeared in the TV series The OA, American Horror Story: Hotel and Sneaky Pete. He also performed music under the stage name ANTIBOY.
Speaking to the U.K. publication Boys by Girls in March, Hains, who was born make but identified gender fluid, said of his music persona, "ANTIBOY is this character that I've created that is a gender fluid robot from the future, stuck in a virtual reality world that has been malfunctioning. I created ANTIBOY because it represents this future world that I foresee, not only where I think we are going with technology — fusing with AI and life extension — but also as a place where we've come to realise the complete deconstruction of labels."
He also revealed that he suffered from a sleeping disorder as an adolescent.
"Growing up I had a very serious sleeping disorder called Idiopathic Insomnia. I couldn't sleep for my entire childhood until I started taking sleeping pills at 12/13," he said. "So I was tortured by sleep deprivation and I had a lot of phobias."
Per People, Hains was a pre-med student in Australia who moved  to Los Angeles, following stints in London and New York City, to pursue modeling.
If you or anyone you know needs immediate support, contact Lifeline on 13 11 14 or via lifeline.org.au. In an emergency, call 000.