The victorious Roberto Bautista Agut has commended the talent of Nick Kyrgios, despite beating out the world no. 29 to give Spain the lead in the semi-final.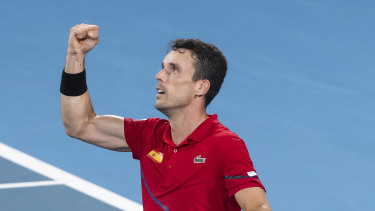 "He is a very good player, very talented player," Bautista Agut said. "To beat him in straight sets, you have to play very good tennis."
Before tonight, he and Kyrgios has only met once prior – in Japan in 2015. Kyrgios claimed the win.
"Everybody is a better player now, five years later, Bautista Agut said. "I know how good he can play."