Meghan Markle could never have "fully understood" what she was getting in to when marrying into the British royal family.
That's the opinion of 9Honey's royal commentator Victoria Arbiter, who said although Meghan came from a "very mature standpoint" as an independent career woman, nothing could ever prepare someone for the fishbowl that is life in the monarchy.
"I don't think Meghan, or any other bride to marry into the royal family, could ever fully understand and appreciate what it means to be a royal," Arbiter told 9Honey.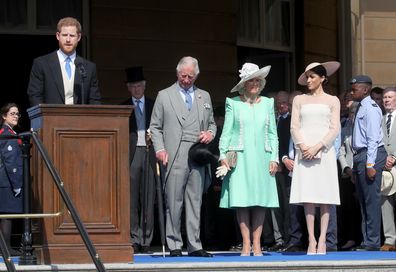 "What I mean by that is, yes, you can see the press chasing, you can see the constant scrutiny and criticism and all the barrage of media that goes everywhere.
"But until you're actually living it, it's very difficult to explain what that feels like."
Prince Harry and Meghan's desire to step down as 'senior' members of the royal family was a shock start to 2020, despite a rocky year before.
The Duke and Duchess of Sussex welcomed baby Archie in May, 2019, and had two successful royal tours away from the UK.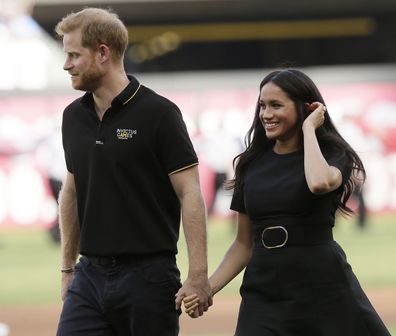 Yet their year was plagued with headlines about feuds, private jets, diva-like ways and growing secrecy between the couple and the public.
Meghan opened up about how the negativity had affected her, admitting she was "not OK" when asked how she was feeling during the visit to southern Africa.
She was criticised for not doing the traditional media photo-call in the hours after Archie's birth at hospital, opting to do it two days later.
But Meghan also didn't take a long maternity leave, and made several surprise appearances – at Trooping the Colour and at the baseball in June and at the premiere of The Lion King in July – before officially returning to work in September for the launch of her Smart Works collection.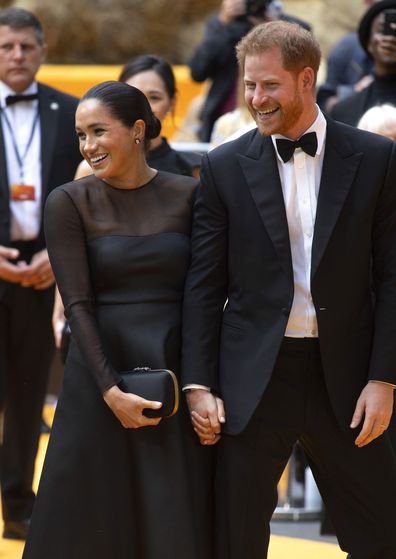 "You could be having an off day and yet you've got to turn the smile on, you've got to turn the charm on. You might have to go to an evening engagement, and you didn't sleep well the night before," Arbiter said.
"With the royal family you have to turn it on the minute you are on duty, and I don't think anything can possibly prepare you for that life, particularly when you're coming from a different country."
Much speculation has been made about exactly why Harry and Meghan are stepping down as senior royals.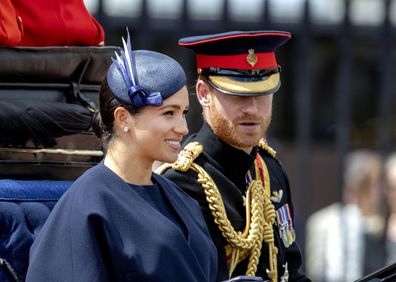 The announced their intention to become "financially independent" from the monarchy and split their time between the UK and Canada.
The Sussexes said the "geographic balance" would "enable us to raise our son with an appreciation for the royal tradition into which he was born, while also providing our family with the space to focus on the next chapter".
They plan to launch a "new charitable entity" which could allow Harry and Meghan to branch out from the constraints of the royal family.
The "inflexible and regimented" operations of the monarchy may have been a determining factor in the couple's plans, according to Arbiter.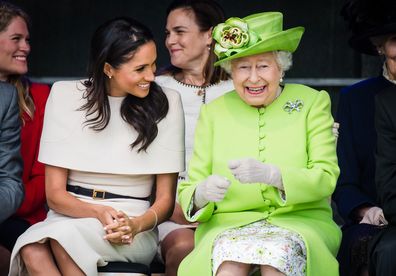 "Meghan will have been aware of the royal family but she didn't grow up watching them, she didn't know the traditions and protocols and customs and preferences, she didn't know how inflexible and regimented the royal calendar is," Arbiter said.
"Yes, she came from a very mature standpoint, she came from a background where she'd worked her way up, she's not scared of hard work, she knew how to conduct herself in the public eye – all of that is wonderful.
"But no, I don't think she could have possibly fully understood, nobody could, what it would be like to actually be like living that life on a day to day basis."