He has been under fire since it was revealed he spent 294 days in the Philippines between 2014 and 2018.
Nine News, The Age and The Sydney Morning Herald last month revealed claims from a staff member at an adult entertainment bar in the Philippines that he was a regular at the venue.
The expenses watchdog found Mr Christensen breached section 26 of the Parliamentary Business Resources Act for the March 2018 trip because the flight and Comcar trip were not used for the "dominant purpose" of parliamentary business.
Instead of returning to his home base in north Queensland after Parliament had finished sitting in the nation's capital, he claimed $136.42 for a domestic flight from Canberra to Sydney, which then linked up with an international flight.
He also charged taxpayers $125.40 for a Comcar to Canberra Airport. The outspoken MP was forced to repay $327.28, which included a 25 per cent penalty for misusing his entitlements.
Loading
The expenses authority also scrutinised a June 1, 2018, flight from Canberra to Brisbane, which linked up with an international flight the next day. Mr Christensen's home base is in Mackay, almost 1000 kilometres from Brisbane.
Mr Christensen told the audit the purpose of the flight was "to leave Canberra", with the entitlements watchdog finding the evidence was inconclusive and he did not breach the rules.
IPEA identified and examined 14 of Mr Christensen's trips that included taxpayer-funded domestic travel and linked up with personal international travel.
Of these, two of the trips occurred under the new rules that place a greater responsibility on MPs to justify their Commonwealth-funded travel.
Under new rules that came in on January 1, 2018, MPs must ensure the dominant purpose of their travel is parliamentary business and the travel represents value for money.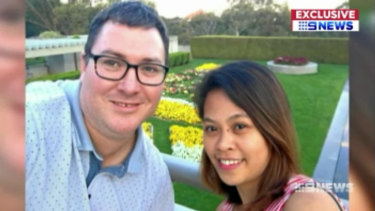 The authority also found a number of cases in which Mr Christensen claimed domestic travel from Brisbane to his home base in Mackay after international travel.
The MP cited "official business", but was only able to provide details and evidence "in some instances".
Mr Christensen told auditors that his taxpayer-funded trips were value for money as the government did not have to pay for his travel all the way back to Mackay.
Loading
"However, Mr Christensen's contention does not recognise the personal benefit he obtained by not returning to his home base," the report said.
"That is, the time and cost of travelling from Mackay to a point of international departure for which he would have paid. A parliamentarian cannot claim an offset for travel expenses to which they would have been entitled (had they incurred those expenses for the dominant purpose of parliamentary travel) against the actual travel expenses incurred (which failed the dominant purpose test)."
Anthony is foreign affairs and national security correspondent for The Sydney Morning Herald and The Age.
Rob Harris is the National Affairs Editor for The Sydney Morning Herald and The Age, based at Parliament House in Canberra