Parts of New South Wales could be hit by hail the size of tennis balls and destructive, damaging winds as three major storm cells hit populated areas on Monday afternoon.
Storms have already caused havoc in the ACT today, with large hailstones smashing car windscreens and causing widespread damage across Canberra.
At 2.50pm, the ACT Emergency Services Agency had received more than 1200 calls for help after Monday afternoon's 15-minute storm, while two people were treated for minor injuries.
People living in parts of greater Sydney and Newcastle have been warned to take cover indoors, away from windows, keep children and pets indoors, and unplug electrical equipment.
The Bureau of Meteorology has warned that three severe thunderstorm cells have been detected on the weather radar near Katoomba, Bundanoon, Cessnock, the Singleton district and Karuah, and will hit areas to the south east of these sites, including Campbelltown, Newcastle City and Maitland, by 3:15pm.
"These are quite significant storms, they are very severe," Bureau duty forecaster Abrar Shabren told Guardian Australia. "They are not garden variety storms".
Much of NSW – including Taree, Newcastle, Gosford, Sydney, Wollongong, Nowra, Batemans Bay, Armidale, Goulburn, Tamworth and Moree – is also at risk of severe thunderstorm activity.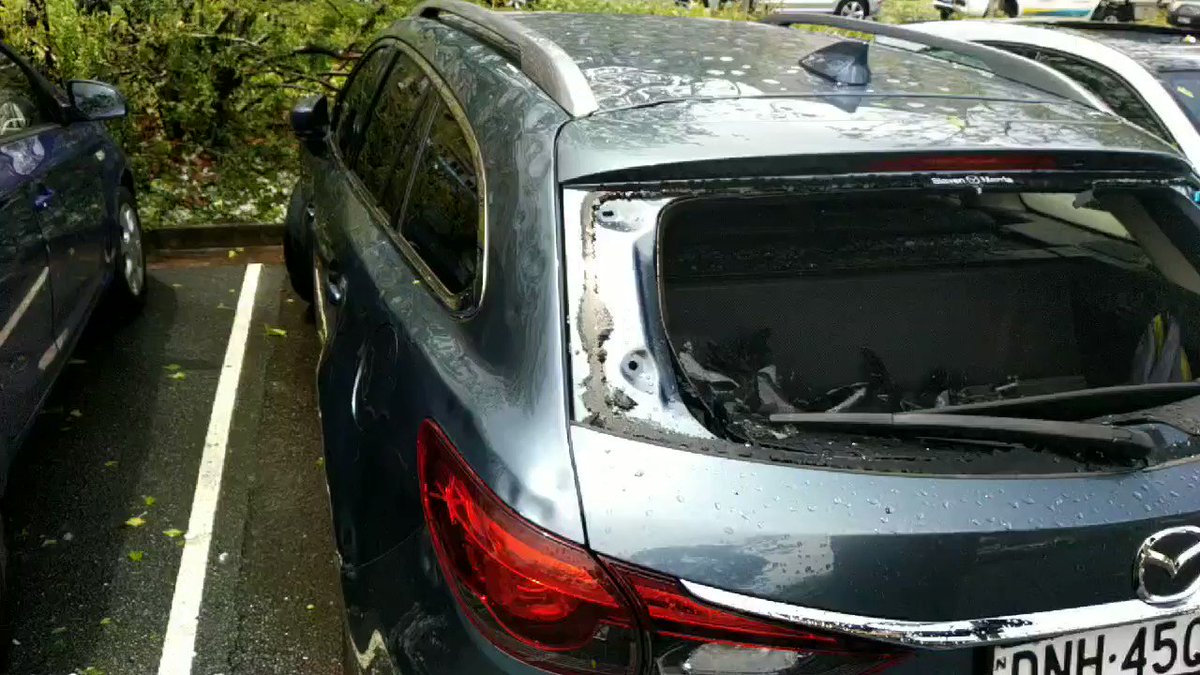 Shabren said the storm activity due to move through much of the state this afternoon could produce hail the same size or even bigger.
"It can make a lot of impact and can be quite dangerous," he said.
Huge hailstones hit Canberra, including Parliament House, just before 1pm.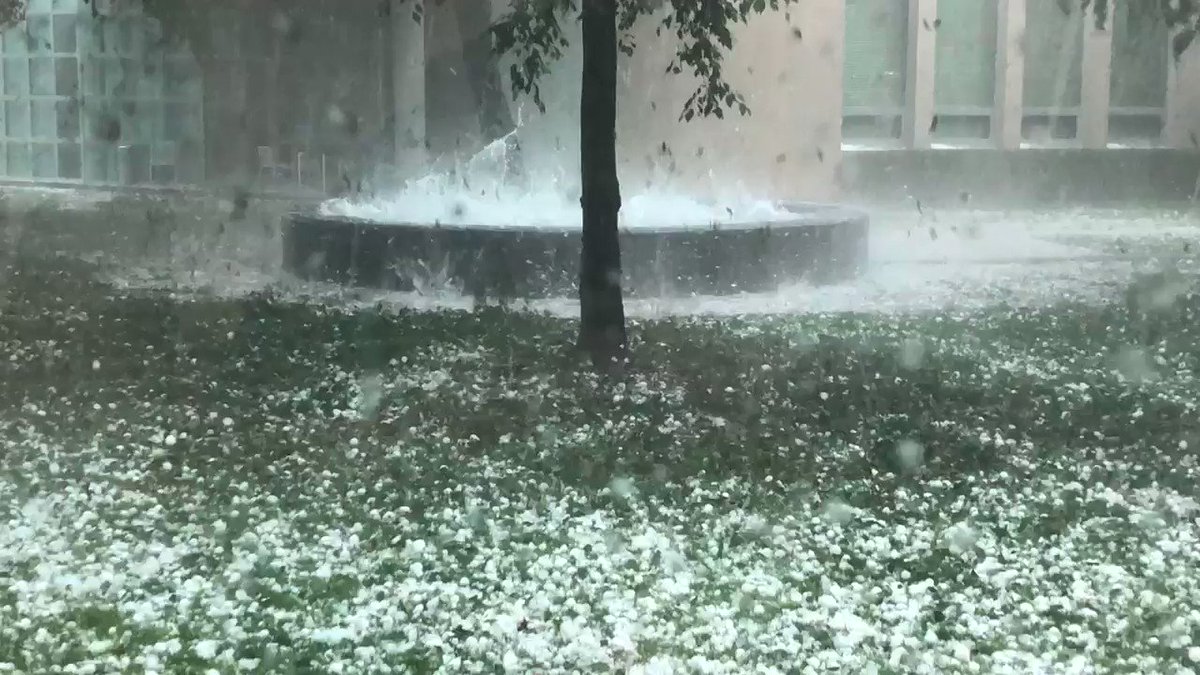 There were multiple reports on social media of birds being injured or killed by the hail. Tom Swann, a researcher with the Australia Institute, rescued an injured galah and said on Twitter a "steady stream of injured birds" was brought to a vet in Manuka.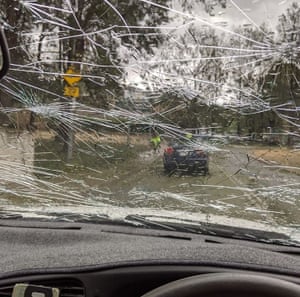 The bureau said the low-pressure system prompting the thunderstorm warning would move east to the Tasman Sea on Monday night.
The warnings come as damaging winds from thunderstorms across central NSW on Sunday whipped up dust storms that turned daytime into night.
Downpours have provided relief for parts of drought-stricken NSW, and helped firefighters slow the spread of bushfires and build containment lines ahead of increased fire danger mid-week.
"We have a very active thunderstorm day forecast, particularly across south-eastern and central-eastern parts of the state, as well as parts of the south-west slopes," said a bureau meteorologist, Rose Barr.
As the effort to put out the remaining fires in Victoria continued, a severe weather warning was in place for central and eastern parts of the state, including fire-ravaged East Gippsland.
Widespread falls of between 10mm and 30mm were expected but some areas were warned to expected isolated totals of up to 80mm or 100mm.
The wet conditions were expected to lead to flash flooding in some areas but the weather bureau said rainfall was unlikely to put out remaining bushfires.
More rain was also forecast for south-east Queensland after massive downpours caused flash flooding in parts of the state at the weekend.
Stanthorpe recorded more than 75mm from Friday, just days after the region officially ran out of water.
Southern Downs mayor Tracy Dobie said many rural residents in the area had their domestic water tanks filled from the downpour.
There was direct rainfall into the town's main water supply, Storm King dam, but a lack of runoff from catchments has kept the dam at near-empty.
But Dobie says any further rainfall would have to be significant to break the drought.
"We need six months' worth of water to cease water trucking," Dobie said on Monday.
"The dam received one week's worth of water, but any more rain could see runoff into the dam."