Nick Kyrgios has a real chance to upset world No.1 Rafael Nadal at the Australian Open, powered by his emotional role in providing bush fire relief, former champion Jim Courier says.
Kyrgios and Nadal both played their round one matches on Tuesday, each winning in straight sets. Kyrgios beat Lorenzo Sonego 6-2 7-6 (3) 7-6 (1), while Nadal crushed world No.73 Hugo Dellien 6-2 6-3 6-0.
The Australian and the Spaniard could meet in round four at Melbourne Park.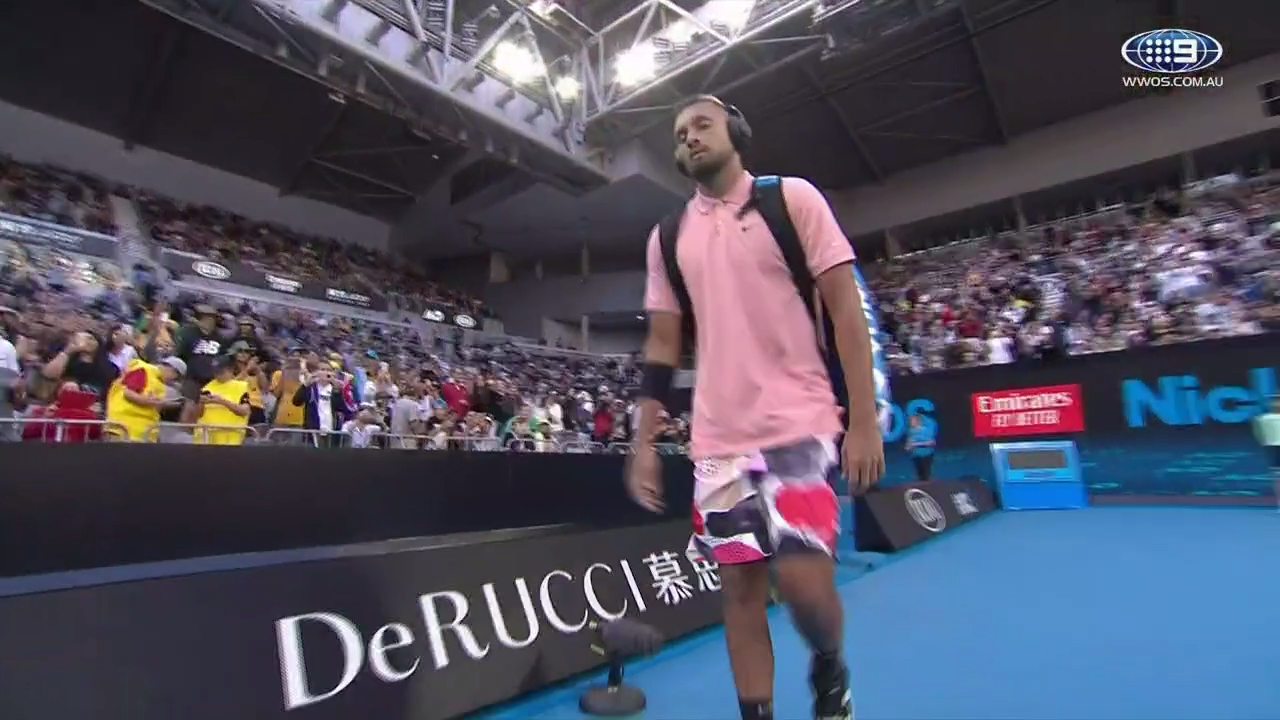 "He [Nadal] looked great, but keep in mind that Nick has won quite a few of their contests, including Wimbledon a few years ago," Courier said on Nine.
"So he's not afraid of Rafa and that's a match where, for Nick, he's not expected to win. He can perform at his best and if it's not enough, well no worries, you lost to the No.1 player in the world.
"But Nadal looked very good yesterday. He was a little bit conservative in his first two sets, but boy, the third set. He blew him out, 6-0, and kind of got a little more aggressive. He was in a pretty good mood after the match."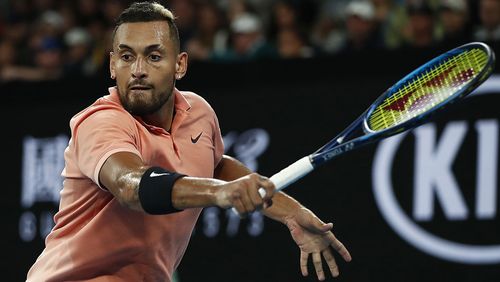 Kyrgios, the 23rd seed, has a 3-4 record against Nadal. He beat him last year at Acapulco on hard court, before losing to the 19-time Grand Slam winner at Wimbledon.
Courier said Kyrgios, who has taken on a leadership role in bush fire relief fundraising, looked exceptionally focused for this Open.
"I think he's really thriving. In the past, he's put a lot of his focus and energy on his [charitable] foundation and playing for that and this year, the bush fires have been an emotional grab-point for him," Courier said.
"It's really given him something more to play for than himself. He thrives in team events, he loves to be a part of a team. He's really part of this big bush fire support team now, he's been a leader in it, and I think that's really depressurising him on court and energising him at the same time."