Witness testimony would extend the trial, almost certainly denying Trump the chance to claim exoneration at his State of the Union address on February 4.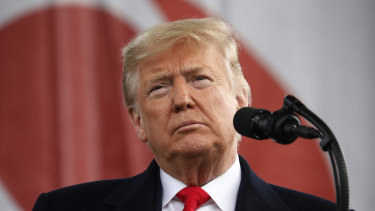 "I think this is a game-changer," Democratic senator and presidential hopeful Amy Klobuchar said.
Susan Collins, a moderate Republican senator from Maine, said: "The reports about John Bolton's book strengthen the case for witnesses and have prompted a number of conversations among my colleagues."
Republican Senator Mitt Romney said: "I think, with the story [about Bolton's book] that came out yesterday, it's increasingly apparent that it would be important to hear from John Bolton.
"I think it's increasingly likely that other Republicans will join those of us who think we should hear from John Bolton.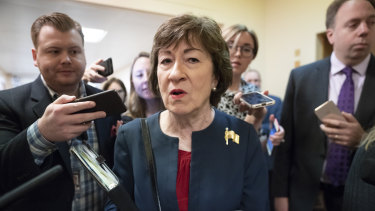 "I've spoken with others who've opined upon this as well."
Bolton has said he would agree to appear before the Senate if served a subpoena.
Republican Senator Lindsey Graham, a vocal ally of Trump, said that he would support a subpoena to obtain Bolton's manuscript. "I want to know what's in the manuscript, yeah," he told reporter. "I think that's important."
Trump's legal team will ramp up its defence of the President on Monday (Tuesday Australian time) with high-profile lawyers Alan Dershowitz and Kenneth Starr arguing why he should not be removed from office.
Bolton's book chronicling his time at the White House, The Room where it Happened, is scheduled to be released on March 17.
The New York Times first revealed the contents of his manuscript, which was circulated to the White House for security clearance in late December.
Trump lashed out at his former adviser on Twitter, saying: "I NEVER told John Bolton that the aid to Ukraine was tied to investigations into Democrats, including the Bidens.
"In fact, he never complained about this at the time of his very public termination.
"If John Bolton said this, it was only to sell a book."
Matthew Knott is North America correspondent for The Sydney Morning Herald and The Age.