Thomas Markle is back at it in a new TV interview.


The father of Prince Harry's wife Meghan has attacked the Duke and Duchess of Sussex in the past, saying he wants to reconnect with the couple.


But his latest comments are unlikely to win over his daughter and son-in-law, with the 75-year-old calling Harry "insecure" and accusing Meghan of "mothering" him.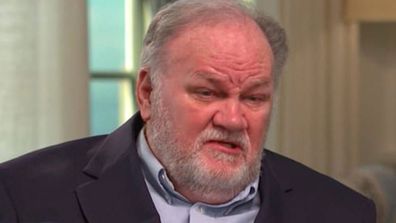 Markle appears alongside Ryan Seacrest and Piers Morgan in a TMZ prime-time special set to air on Fox News, called Harry & Meghan: The Royals in Crisis.


"I think that Harry is a very insecure man and I think that's being shifted on to my daughter … I think she winds up mothering him," Markle says in a preview clip on Daily Mail TV.
In another clip from the interview, the emotional grandfather-of-six says he wishes nothing but the best for Meghan and Harry.


"I hope that they stay together and love each other and take care of their child, my grandson," Markle said of Archie, who he is yet to meet.

"I hope that some day we do get back together but I'm 75 so there isn't a lot of time."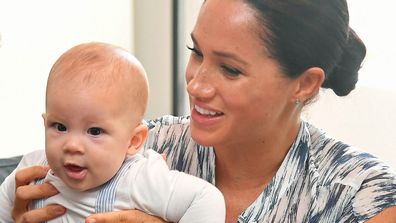 Markle is also yet to meet Harry in person but has spoken to him over the phone.


He may however meet his son-in-law in the most unfriendly of circumstances: while testifying against the couple in court.

Markle previously confirmed he would appear as a witness for the newspaper the Duchess of Sussex is suing after it published excerpts of a handwritten letter to her estranged father.

"I wish it hadn't come to this, but I will certainly testify against the things that have been said about me," Markle told The Sun.
"The lies. It will be emotional. I don't know how we will both accept it.


"It would be the worst place to have to meet her and Harry."

In October, the Duchess launched legal action against British tabloid the Mail on Sunday, claiming it unlawfully published one of her private letters to her father.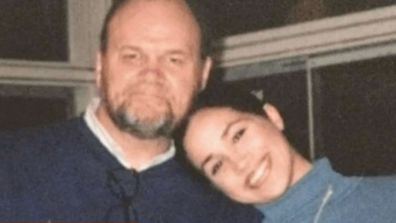 However, Markle claims he released sections of the letter as part of an interview with the Mail on Sunday in an attempt to defend himself after five of his daughter's friends gave an interview to People magazine.


"I decided to release parts of the letter because of the article from Meghan's friends in People magazine," he told the Mail on Sunday after the Sussexes announced their legal action.

"I have to defend myself. I only released parts of the letter because other parts were so painful. The letter didn't seem loving to me. I found it hurtful.

"I was so devastated I couldn't show it to anyone—and never would have, had it not been for the People magazine piece which meant I had to release portions to defend myself."