Two-time Australian Open champion Jim Courier says Dominic Thiem's experience at the business end of Grand Slam tournaments is likely to count tonight against Zverev who is in his first Grand Slam semi-final.
"
The fact that Thiem has played four times in a semi-final I think that matters," he said.
"It's majorly a question of recovery for Thiem. He played four hours with Rafa which is like five hours with anyone else. He's a bull though Thiem."
Thiem has spent 14 hours on the court this tournament as opposed to Zverev's 10, but Courier doesn't think it's going to make that big of a factor.
"
It possibly could (be an issue) for Thiem because four of those hours came against Nadal," Courier said.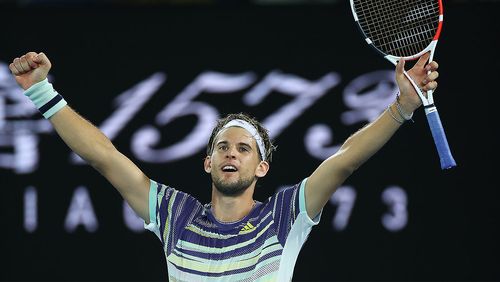 "Keep in mind the off week between the ATP Cup and the Australian Open, Sasha Zverev was on the court for five-six hours to find his way."
Despite Zverev and Thiem being friends off the court, Courier is expecting a fierce battle between the pair.
"I think these players are pretty good at putting that aside," he said.
"These guys are going to play in a very friendly manner but it's going to be intense.
"(Thiem) is putting himself in a position to be a challenger, he's expanding his portfolio with his performance here."