There was a controversial detail hiding in plain sight in Thomas Markle's recent documentary, Thomas Markle: My Story, but we wouldn't blame you for missing it.
The 90-minute special which aired last week saw Meghan Markle's estranged father open up about his all-but-destroyed relationship with his royal daughter, criticising her and pushing for reconciliation in equal measures.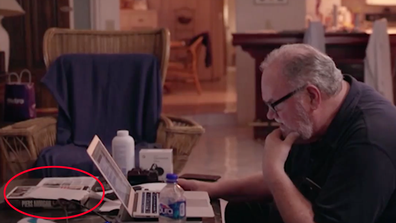 Markle's comments in the documentary made headlines, but between the jabs at his daughter and "apologies" to her, most fans didn't spot the telling item on Markle's coffee table.
In a brief shot from the special, the 75-year-old sits in front of his laptop, an assortment of items on the table around him, including a book by none other than Piers Morgan.
Morgan released The Insider: The Private Diaries of a Scandalous Decade in 2005, so Markle is unlikely to have picked it up in the 'new release' section of his local bookstore.
Sat on Markle's coffee table, the book explores Morgan's time as editor of papers News of the World and the Daily Mirror, including details of his past dealings with the royal family.
But in recent years much of Morgan's attention has been focused on Meghan, the Good Morning Britain host regularly criticising the duchess.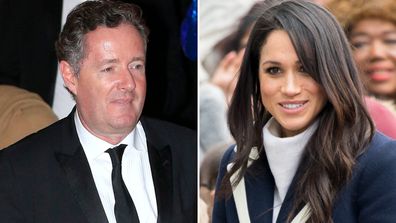 He has accused the couple of "playing the victim card" and has gone after Meghan specifically for her 'treatment' of her estranged father.
"People say I'm too critical of Meghan Markle – but she ditched her family, ditched her Dad, ditched most of her old friends, split Harry from William and has now split him from the Royal Family," Morgan tweeted on January 9.
The fact that Thomas Markle now appears to be reading Morgan's books is a concerning detail for Meghan fans, who worry that the two could team up to create an echo chamber of criticism for the duchess.
Their fears were seemingly confirmed when Markle gave an interview on Good Morning Britain this week, confirming the connection between him and Morgan before threatening to continue speaking to the press until Meghan reunites with him.
"After this interview, if I don't hear from someone in 30 days then I will try again," he said.
Somehow, we don't think Markle's threats are going to sway Meghan after 18 months of estrangement from her father.