Police began focusing on Mr Savage as a person of interest in March 2017 and surveilled him, including placing a child's Spider-Man suit in bushland frequented by him to gauge his reaction.
In a police interview in August 2017 and a recording on a mobile phone, Mr Jubelin suggested that Mr Savage's wife Heather – who died in April 2015 – could have accidentally hit William with her car when the boy ran over thinking it was his dad's car.
Mr Jubelin said Mr Savage was unaccounted for for two hours, which could have given him time to hide a body, and while others had been eliminated as persons of interest during the investigation "we can't eliminate you".
Mr Jubelin said Mr Savage's account of that morning, that he was searching bushland for 30 minutes on his own then returned home to have a cup of tea, is a lie.
"Why would I lie?" Mr Savage asked.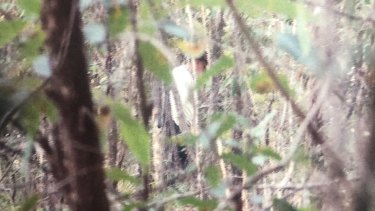 "You're covering up for Heather because there was an accident," Mr Jubelin said. "Heather might have run over William."
Mr Savage said if his wife had run over the three-year-old she would have "screamed the roof down".
"What if it wasn't Heather, what if it was you?" Mr Jubelin asked.
"There's no way in the world either one of us would hurt a child," Mr Savage said.
The court heard an AVO was taken out against Mr Savage in 2013 because he approached a female postal worker in Kendall multiple times while shaking and crying. William's foster-grandmother had also asked for Mr Savage to stay away from her home because she felt uncomfortable.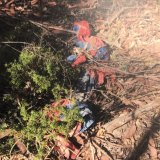 Mr Savage denied harassing the postal worker and William's grandmother.
Asked about the Spider-Man suit he found in bushland, Mr Savage maintained he did not see it on July 26, 2017, when police surveillance showed him pausing several metres away from the suit for about 12 seconds. He said he saw the garment the next day and told police.
When Mr Jubelin insisted that Mr Savage had seen the outfit a day earlier, Mr Savage asked why he would have waited a day to tell police.
"Because you're involved in the abduction of William Tyrrell," Mr Jubelin said.
"Rubbish," Mr Savage said.
"You've seen a Spider-Man suit the same as William Tyrrell's, and it confused you," Mr Jubelin said. "You look at it, and it confuses you, and you think 'what am I going to do, what am I going to do'."
Detective Sergeant Lisa Beacroft, who was involved in the strike force investigating William's disappearance, said she believes Mr Savage was "some distance away from the suit, approximately 5 to 8 metres" when he was filmed.
She said from the angle of the camera, it was not clear which direction Mr Savage was looking in for those 12 seconds.
Mr Jubelin, a former detective chief inspector, quit NSW Police last year.
The hearing continues.
Georgina Mitchell is a court reporter for The Sydney Morning Herald.