Michelle Bridges has broken her social media silence days after being convicted of drink driving.
The Biggest Loser trainer had not posted to Instagram since she was caught drink driving in Sydney on Australia Day while her four year-old son, Axel, was the car. It was also revealed at the time Bridges and her partner, Steve 'Commando' Willis, had split up after seven years together.
"The last month has been the toughest time of my life. What I'd like to say is thank you — to my loved ones, my friends, my team, and to all who have reached out to me. I have received so many messages of kindness from both strangers and people I know," she wrote on Instagram alongside a photo of herself looking at a sunset.
"The biggest thank you to you all," she added. "I know the remorse and guilt won't go away, but I'm determined to keep moving forward, working hard and being thankful for all the good in my life. Mish x"
On February 18, Bridges was convicted of drink driving and had her licence disqualified for three months. In addition, the star will have to drive with an alcohol interlock in her car for one year from April 26.
"I would like to apologise to my family, my friends and my community for this gross error in judgment," she said outside the court, as reported by 9News.
"The consequences of these actions will haunt me forever."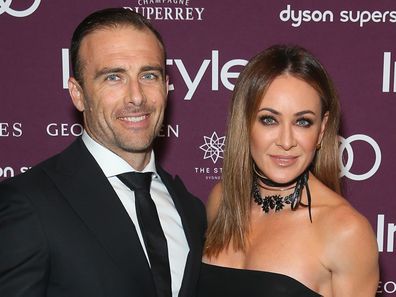 Just after her arrest, Bridges released a statement to apologise and reveal that she Willis — her fellow trainer on The Biggest Loser — had separated after seven years together.
"I would like to express my deep regret for breaking the law, this was a terrible mistake and an error of judgement," she wrote in a statement.
"This behaviour is inexcusable, and I'm absolutely devastated and embarrassed… It's been a very difficult time for me the last few weeks dealing with the break-up of my long-term relationship.
"This is by no means an excuse for my behaviour but I feel the emotional turmoil I have been going through has impacted my decision-making. I am extremely sorry for my actions."