Three people have died – including a male suspect shot by police – and a woman is fighting for her life after a series of random stabbings in Melbourne's east.
Police believe the man who was shot dead was responsible for the deaths of another man and a woman, as well as an attack on a Protective Services Officer (PSO) overnight.
No motive has been established for the rampage, with police unable to rule out terrorism.
In the first incident at about 10.40pm near Jolimont Railway Station, the man approached a male PSO and stabbed him before running away.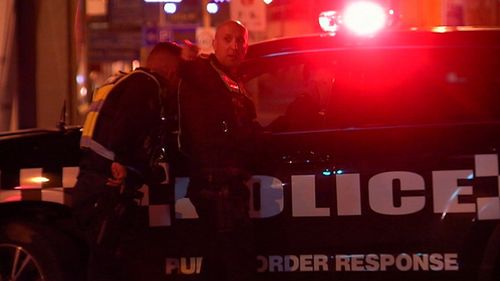 The PSO sustained non-life-threatening cuts to the upper body and was taken to hospital for treatment.
A short time later, two women were found in a vehicle with what appeared to be life-threatening stab wounds in Hawthorn.
Paramedics were called to the incident about 11.20pm and the women were taken to hospital, where one died and the other remains in a critical condition.
Just after midnight, police responded to reports of a man –  who is yet to be identified – with suspected stab wounds at Kew, in city's the eastern suburbs. He was taken to hospital but later died.
Police shot dead the suspect in nearby Walton Street while trying to arrest him. He is also yet to be identified.
Victoria Police Assistant Commissioner Glen Weir said investigators believe the man shot dead was responsible for the fatal stabbings.
Asst Comm. Weir described the attacks as a "random act of senseless violence".
Police believe the suspect had travelled by train from Richmond to Hawthorn station.
"Shortly after that in Coppin Grove, Hawthorn, the same male approached and had an altercation with two women in the street. Both of those women were stabbed. Unfortunately, one woman died immediately The other lady is in a critical condition in hospital," he said.
"Immediately after this, the male continued on up to Cotham Road in Kew where a confrontation occurred with a male person who was also stabbed and fell to the ground. The offender ran off.
"Nearby police attended and found the male lying on the ground and gave that person CPR, called an ambulance. The ambulance attended but unfortunately that person died shortly after in hospital."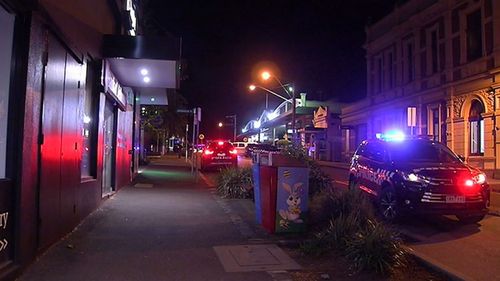 Asst Comm. Weir said police had called on the suspect to surrender before he was shot.
"He refused to do that, approached police armed with a knife and police have to subdue him using a number of options which haven't worked," he said.  
"They were forced to shoot the male offender and he is deceased at the scene."
Detectives have set up crime scenes and police are warning commuters to expect delays and traffic diversions today as they continue investigations.