Britain's deputy ambassador to Hungary, Steven Dick, has died in hospital in Budapest of coronavirus aged 37.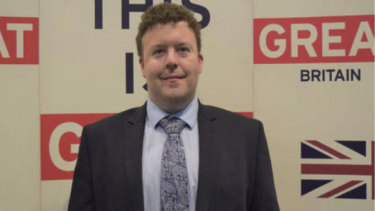 Guardian journalist Shaun Walker said as of last week, the diplomat said he was feeling fine, despite having contracted the virus.
"He was a really nice bloke and a great diplomat. Last week he told me he had the virus but was feeling fine. Awful," Walker wrote on Twitter.
"He spoke really great Hungarian after doing a year of intensive training and was so excited about working in Budapest, very intellectually curious and extremely helpful," Walker said.
The diplomat's death underscores warnings from the World Health Organisation, as well as from authorities around the world, that young people are not immune COVID-19, even though it is most fatal for the elderly and those with pre-existing health conditions.