Samsung has a reputation for being très terrible when it comes to keeping a secret. Whether by nature of by design is another matter entirely. Recently, Samsung Russia "accidentally" posted an image of the Samsung Galaxy Note 20 Ultra at the bottom of its site page before swiftly removing it; and just yesterday, an FCC listing partially revealed the Samsung Galaxy Note 20 Ultra specs.
The good news? We're in for quite the smartphone design. This aforementioned FCC listing confirmed the following:
9 x 5 cm dimensions
Qualcomm Snapdragon 865 processor (potentially the yet-to-be announced Snapdragon 865 Plus)
Wireless charging
5G connectivity
Based on the previous leak via Samsung Russia, we also know it will also have a wide-bump camera along the back – potentially sharing the same optics as the S20 Ultra (i.e. 108MP lens, 100x zoom) – and be available to purchase in a colourway known as "Mystic Bronze". If we're bring entirely honest, though… Mystic Bronze looks an awful lot like Rose Gold.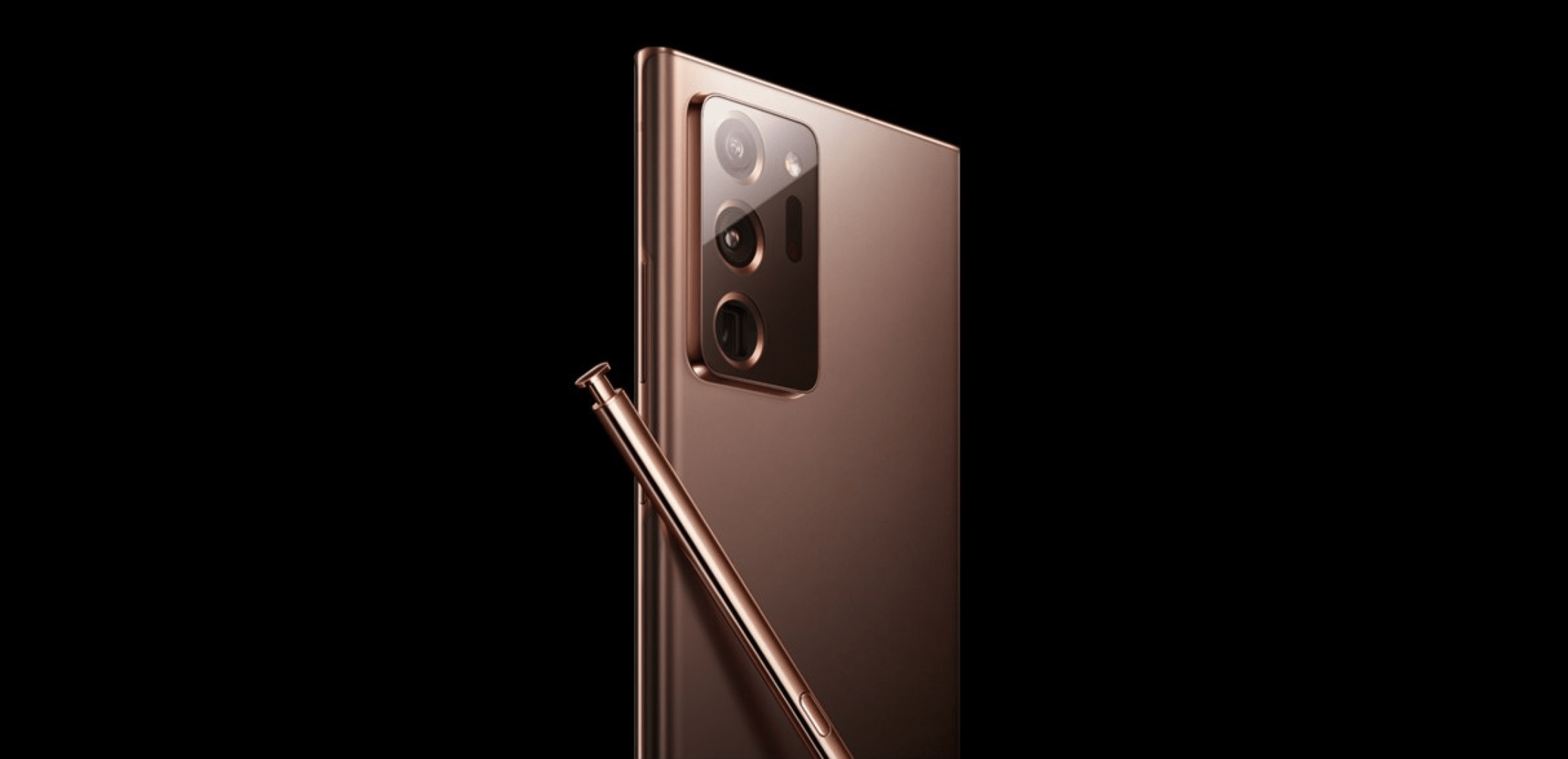 Additionally, as per Android Authority and several other "trusted leakers", rumours are indicating other features such as a 6.9-inch AMOLED display, 120Hz refresh rate, 12GB of RAM, and 256GB of storage.
This particular device will officially launch at the upcoming UNPACKED event scheduled for August 5th.