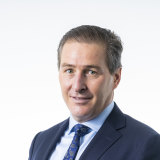 "We have taken this action and it's in place indefinitely."
Racing NSW has also ruled that any person who travels from Victoria and wants to work in NSW licensed premise must submit themselves to a 14-day isolation period. They will be required to inform stewards where their isolation is taking place.
Anyone coming from overseas can enter a racecourse of Racing NSW licensed premise with written consent from NSW stewards.
Racing NSW is also moving race meetings from the border area, with the Albury meeting on July 14 shifted to Wagga. The Corowa meeting on July 29 will be moved further north in the Riverina.
Racing Victoria blasted the move.
"We have been advised by Racing NSW that they have imposed a temporary restriction on horses travelling from Victoria into NSW, irrespective of where their registered training base is," an RVL statement said.
"We think this is an unnecessary burden placed on owners and trainers in both states given that horses are not carriers of COVID-19.
"Since March, a group of industry-approved horse-transport companies have been floating horses between the two states under strict biosecurity protocols without issue.
"We know that the approved horse-transport companies take their responsibility to owners, trainers and the broader racing industry very seriously and thus are diligent in their sanitation and handling processes.
"These are professional operators and we're satisfied with the manner in which they have managed any risks over the past four months and have confidence that they can and will continue to do so.
"We encourage a review of these new protocols in consultation with the approved horse-transport companies and industry stakeholders at the earliest opportunity.
"In the knowledge that these horse-transport companies are being approved to continue their interstate operations by government, the transport of horses into Victoria by them is permitted to continue at this time under the approved industry protocols."
Loading
It was means NSW horses that are in Victoria are banned from returning.
Goulburn trainer Kurt Goldman has decided to still send his Kosciuszko contender Intuition to Melbourne for Saturday's Sir John Monash at Caulfield, even though he doesn't know when the five-year-old will be able to return home.
"I don't think we can shy away from taking the horse down [to Victoria] because two weeks after the Monash is the Bletchingly, which is another group 3 race at Caulfield," he told Melbourne radio on Wednesday morning. "Ideally for us and the owners, the horse is going to be best off going down there.
"It is just going to depend on how it's going to affect me later on leading into a race such as The Kosciuszko [on October 17]."
Racing writer for The Sydney Morning Herald